When choosing a pair of sunglasses, it is important for consumers to check whether the brand has passed international
testing and certification to ensure its of high quality. ONESEC eyewear has patented its electrochromic technology which
allows its lenses to rapidly change colours.
It has received certification by a number of countries, including the United States, Japan, Korea and China. Consumers may
rest assured that ONESEC eyewear is of the highest quality. Consumers are encouraged not to buy pirate versions on the
internet, as poor quality eyewear can cause serious damage to the eye.
Taiwan official website: https://www.oneseceyewear.com.tw/
Hong Kong official website: https://www.oneseceyewear.com/
China official website: https://www.oneseceyewear.cn/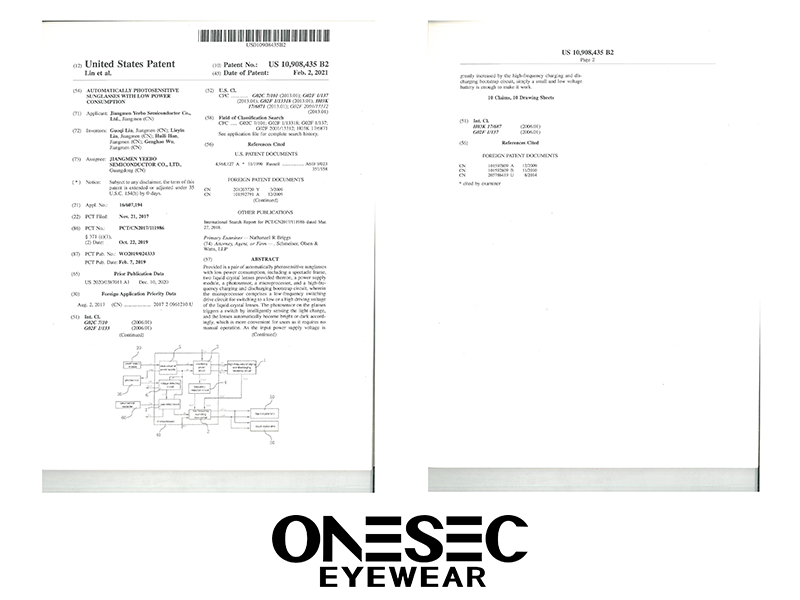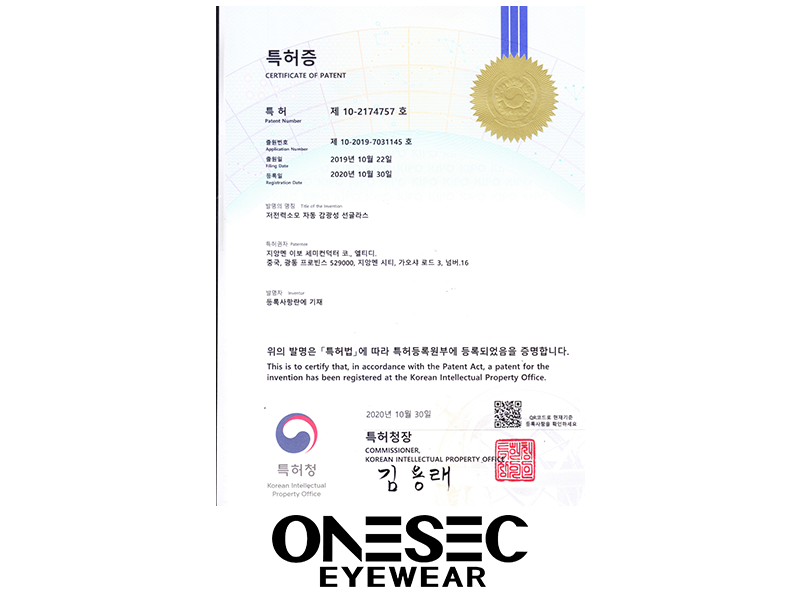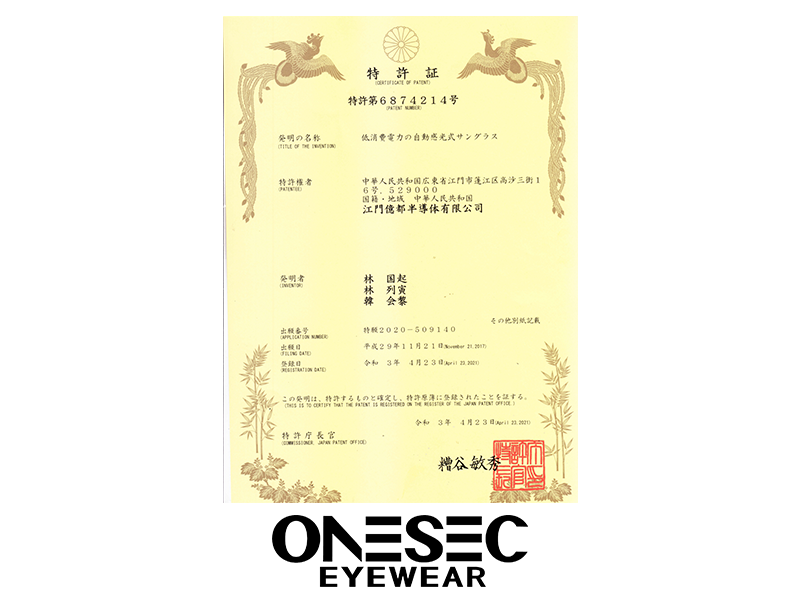 選擇太陽眼鏡時2件事不可忽略,除了款型是否為自己的愛好款式外,產品本身的品質也不容忽視,消費者更應該確認產品
是否有通過國際檢測與認證,ONESEC太陽眼鏡,獲得多國專利認證,經過一次又一次的國際檢驗,確保商品品質,其中
ONESEC電致變色智能鏡片技術,擁有美國、日本、韓國、中國的專利認證。
ONESEC電致變色太陽眼鏡,在瑞士實驗室中,經過10年研發,不斷在晶片上有技術性的突破,2021年ONESEC第一支
太陽眼鏡問世,將晶片感光元件放入太陽眼鏡鼻樑處,隨時感應環境光線,藉此達到鏡片1秒變色的功能。
ONESEC特殊變色鏡片屬專利產品,切勿在網上購買盜版,劣質眼鏡是會造成眼睛的傷害,嚴重甚至會失明,市面上盜版品
猖獗,消費者請勿受騙上當,ONESEC唯一購買管道請至以下平台做購買。
台灣官網: https://www.oneseceyewear.com.tw/
香港官網: https://www.oneseceyewear.com/
大陸官網: https://www.oneseceyewear.cn