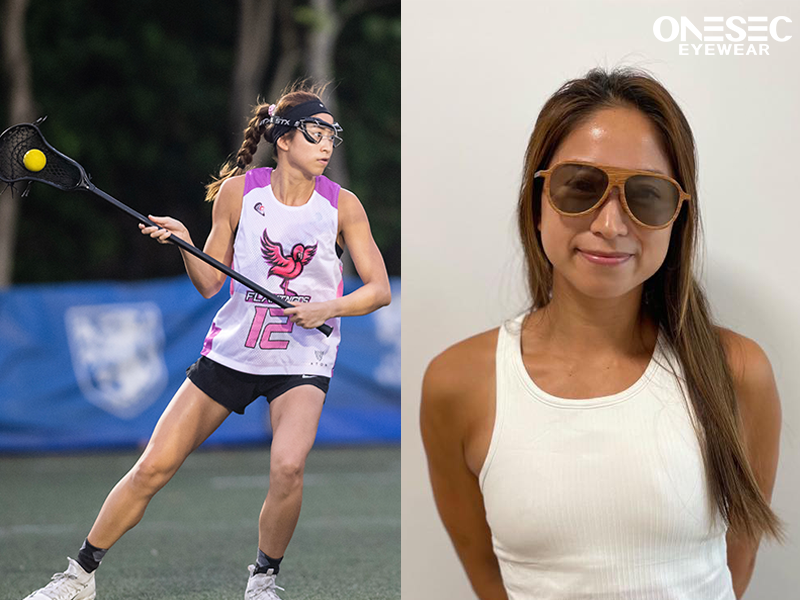 Hong Kong Lacrosse player Li Moung King Daphne has represented Hong Kong in numerous international lacrosse tournaments
and was once awarded the 'Most Valuable Player' award in the Hong Kong Lacrosse Open in 2018.
Daphne studied in the UK during secondary school where she found her love for lacrosse. After her studies in 2016, she returned
to Hong Kong and has been extremely dedicated to training for the sport ever since.
Apart from playing lacrosse, Daphne has also been involved in the promotion of local and international sporting events.She also
enjoys swimming and taking part in outdoor activities, so having a pair of well fitted and functioning sunglasses is very important
to her.
The biggest reason for choosing ONESEC eyewear is that it can be worn both indoors and outdoors without her having to worry
about taking them off and putting them on all the time. She can keep them on for the whole day without having to worry about
the bright or dim light.
Daphne wears the Aviator – Wood Grain style, a classic look that does not go out of fashion.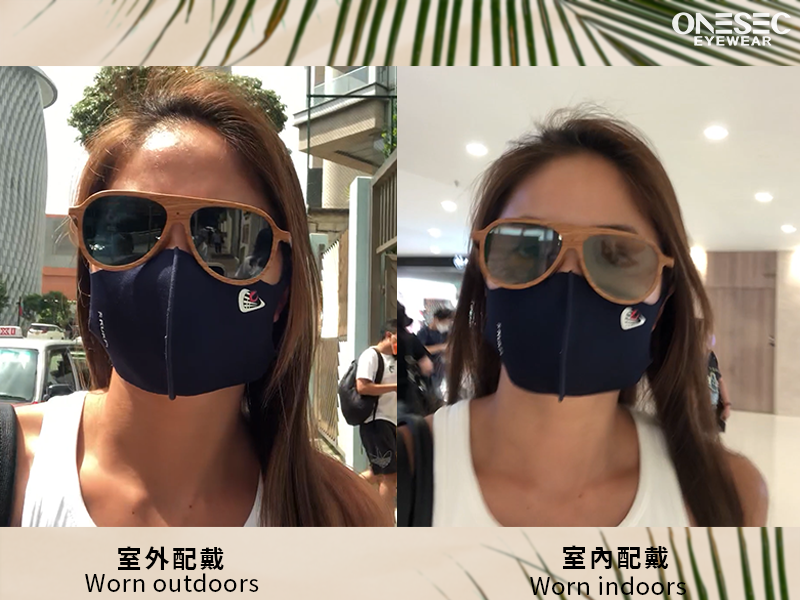 香港棍網運動員Li Moung King Daphne曾代表香港參加許多國際棍網比賽,並曾在2018年獲得香港棍網公開賽中獲得 「最有價值
球員 」獎。Daphne在中學時期曾在英國求學,在那裡她發現了自己對長曲棍球的熱愛。2016年學業結束後,她回到了香港 ,並從
那時起就一直非常專注於這項運動的訓練。
除了打長曲棍球外,Daphne還參與了 推廣本地和國際體育賽事。她也很喜歡游泳和參加戶外活動,因此,對他來說,有一副合適的
太陽鏡是非常重要的。選擇ONESEC眼鏡的最大原因是,它可以在室內和室外佩戴。最大的原因是它可以在室內和室外都能佩戴,而
她不必擔心脫下和戴上它們的問題。
ONESEC眼鏡可以一整天戴著,而不必擔心光線太亮或太暗的問題,因為眼鏡鏡片能夠自動感光來適應情境當下的明暗度,使用上非常
的方便。Daphne佩戴的是飛行員–木紋款式,這是一款不會過時的經典潮流款式。
快到官網選購你的專屬電致變色太陽眼鏡https://www.oneseceyewear.com/