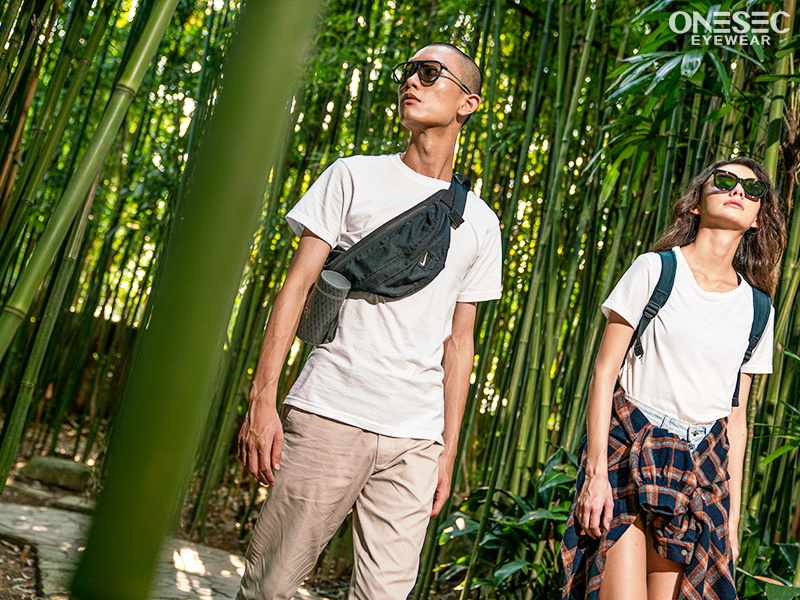 Summer is the perfect time for taking part in outdoor activities! Whether you are out hiking, biking, or taking a gentle stroll,
it is important to wear sunglasses to protect your eyes from the ultraviolet rays.
Ordinary sunglasses need to be taken off when you go indoors, otherwise it will be too dark and you won't be able to see
clearly.
While ONESEC's sunglasses can automatically switch to a light coloured lens within a split second once you step into an indoor
area. It can do this because of its electrochromic technology, enabling it to sense ambient light and therefore change from
shades to specs within one second, ensuring great vision at all times while protecting your eyes.
#FromShadesToSpecsInOneSe
夏日日頭日炎炎,想要消暑的話就來場夏日的輕旅行
不管是登山,騎車,或是竹林里散步,各種情境都適合
ONESEC能感應周邊環境光,讓鏡片一秒變色,維持視線安全,保護你的眼睛
你是否在旅行時最常把太陽眼鏡放在景點忘記帶走?
那是因為普通太陽眼鏡進到室內必需把太陽眼鏡摘下來
但ONESEC太陽眼鏡進到室內能一秒切換為淺色鏡片,讓你在沒光線的地方也能維持視線清晰
所以ONESEC智能變色太陽眼鏡能無時無刻陪伴在你的旅行途中
即將在官網正式販售 敬請期待。